Covid-19 Contact Tracing Video Analytics
When recent experience demanded a new business requirement for COVID 19 contact tracing, Silverseal partnered with BriefCam to leverage newly developed technology to meet an emerging market need. Here's how it works: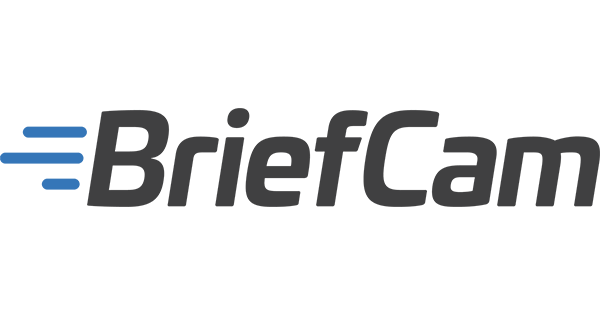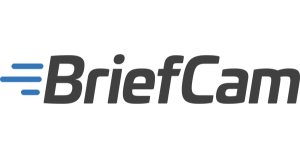 Once our Security Operation Center (SOC) has been informed of an employee who has tested positive for  COVID-19 we need to quickly identify all other employees who have been in close contact with that individual.  BriefCam is used by the team to identify potential contacts and those that may be at risk due to exposure of a COVID positive individual.  From there we determine whether or not the potential contacts were adhering to recommended social distancing and PPE policies before reaching out to update any at-risk individuals.
Track and Trace Video Management Software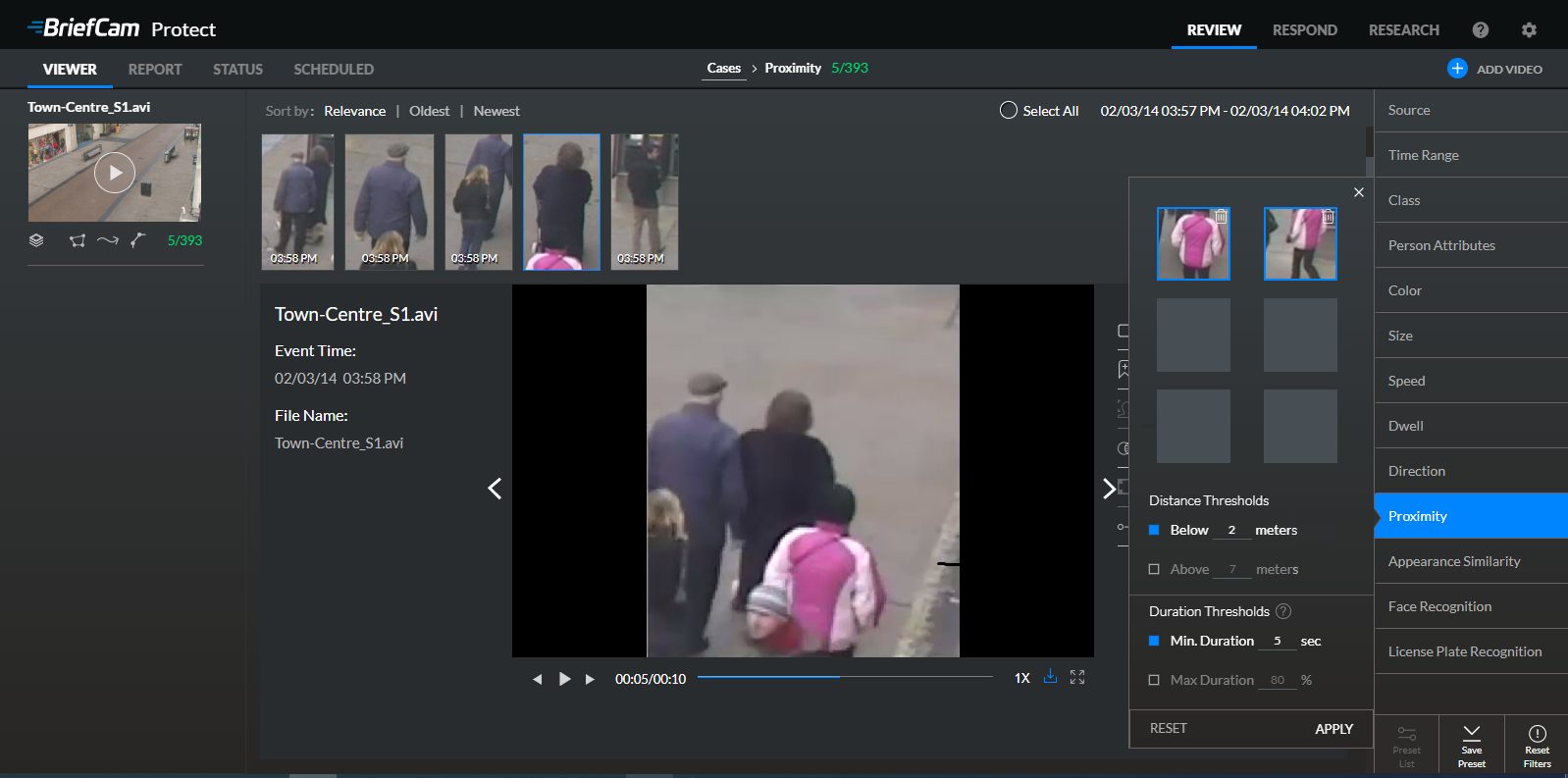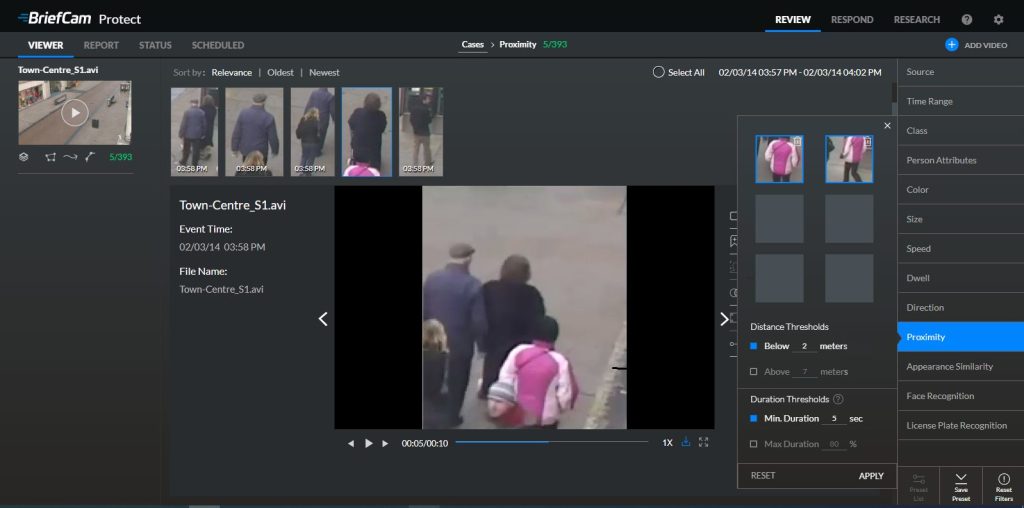 By using BriefCam, the process is much more streamlined and efficient. We are now actively using the system to assist a globally dispersed client across multiple locations, each coming with its own nuances.  The length of time taken to conduct a thorough contact trace of an individual is dictated by several factors:
Activity of the individual. Increased staff visits to communal or public spaces raises the potential for a positive contact, this in turn increases the length of investigation due to the opportunities presented for further contacts.
Gaps in coverage. If 100% surveillance is not possible then alternate methods may be required.  It is likely that there is no video coverage within bathrooms, therefore understanding potential contacts who would have shared this space is important.  Policies and criteria for informing employees should account for these scenarios.
Skilled SOC Operations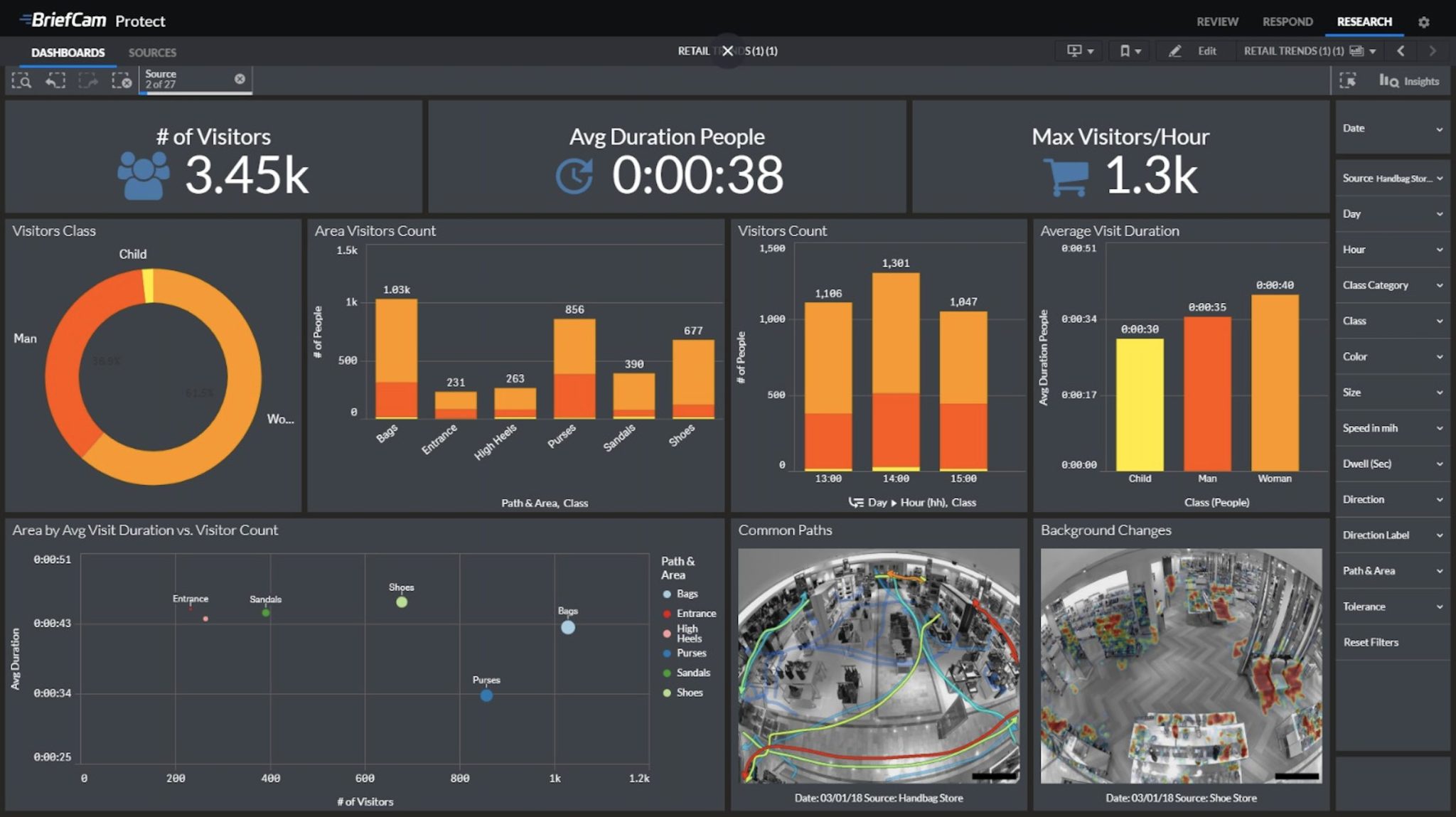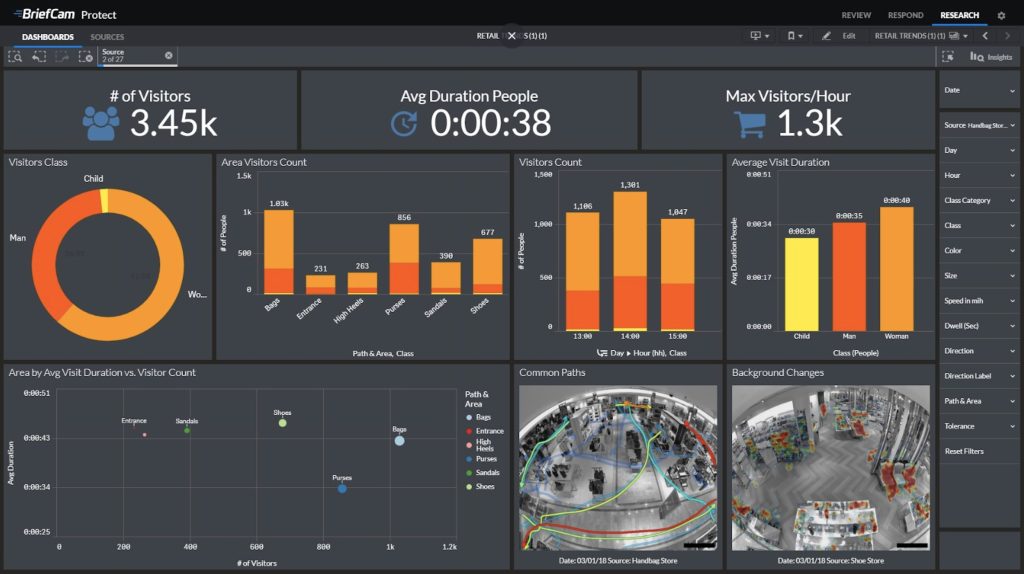 Silverseal's SOC operators are skilled and licensed in the monitoring of safe pattern of life and responding to security threats and alarms.  Their experience on multiple platforms has significantly enhanced their ability to conduct timely contact tracing through the BriefCam software.  The swift implementation and onward refinement of SOPs is a reflection of a strong team who share multiple decades of experience within military, intelligence and analytical careers.
Many organizations may not have the resources to conduct track and trace internally with their existing workforce.  Empowered by BriefCam video analytics technology, Silverseal operators can assist, whether this would be on your premises or remotely.  Outsourcing these investigations is both cost effective and time efficient and provides your organization experienced and professional support.
Briefcam Partners with Silverseal
Silverseal Integrated Systems is a member of the BriefCam partner program.  This certification provides our clients with assurance that we have surpassed the training and quality standard and we are experienced with BriefCam installations.  In conjunction with BriefCam we are able to plan and implement software installations across any existing video management system (VMS).  Through precise project management we can tailor the software to work alongside existing security measures, ensuring there is minimal impact to ongoing operations.
With our additional industry partnerships, we also provide comprehensive electronic security and monitoring service solutions, systems design, installation and ongoing maintenance.  Therefore, if you have concerns regarding any of your existing security infrastructure we are here to assist.