Intercom Entry Systems for Offices and Apartment Buildings
Let Silverseal supply, install, and maintain your video and audio intercom network needs. From elaborate integrated solutions to single-door systems, Silverseal is prepared to ensure you are equipped with the best communication network. Our intercom systems include GPS remote release and/or integration into internal Cisco handsets.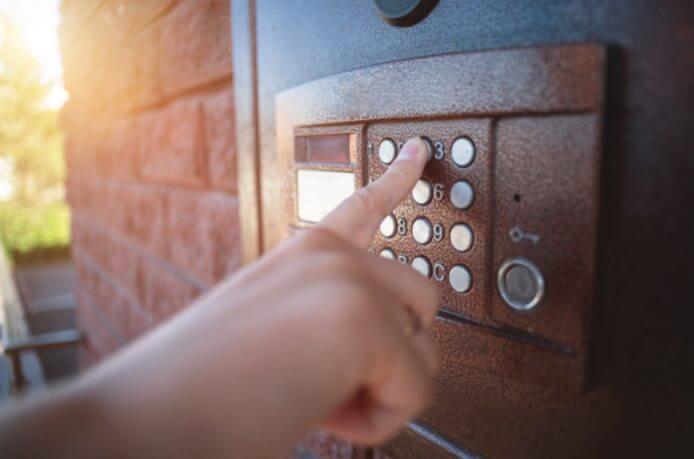 We Install Intercom Systems You Can Count on 
You can rely on Silverseal to supply leading intercom system technology, analyze your property, and execute an effective plan for your intercom needs. 
Using cutting-edge industry technologies — such as Commend and Telguard solutions — we serve residential customers as well as facilities such as:
Apartment buildings

Schools

Healthcare facilitates

Warehouses

Commercial properties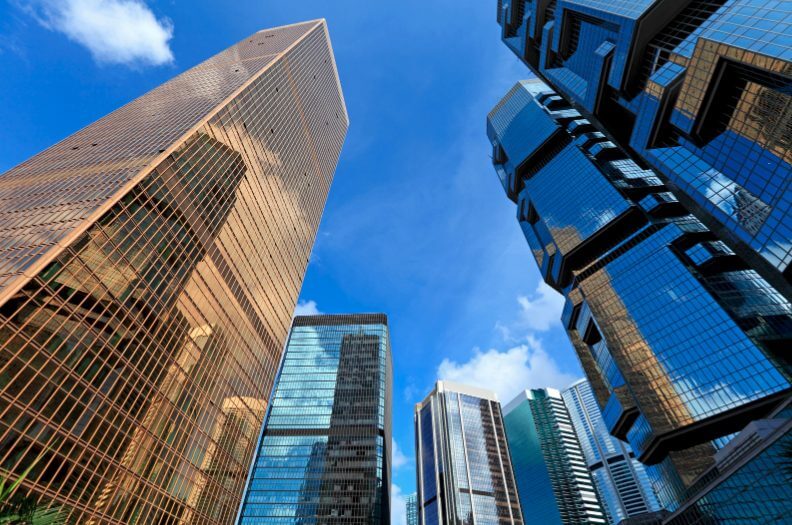 Benefits of Commercial Intercoms for Your Business
The benefits of a commercial intercom system are multifold:   
Improved communication: 

With a commercial intercom system, you can find a specific individual in a matter of seconds — no matter where they are in your building. Office intercom systems streamline business operations, make it possible to get in touch with all employees simultaneously, and allow quick and easy responses.

Versatility: 

In addition to offering two-way communication in commercial meetings, an intercom system for your office can incorporate video and audio capabilities for remote monitoring, quick appointments, and access control. 

Convenient, advanced security: 

Commercial intercom systems for your office allow security teams to screen visitors at entry points to verify their identity before letting them in. Intercom entry systems also enable security teams to report suspicious visitors to authorities discreetly. Additionally, 

commercial intercom systems can be integrated with surveillance systems, allowing security personnel to screen individuals when they first enter the premises.
Crime prevention: The presence of a

 commercial intercom system discourages unauthorized personnel and potential burglars from accessing sensitive rooms in a facility. 

Integrated video functionality: You will be able to e

nsure business communications are beneficial for everyone involved with integrated video functionality. 

Lower insurance premiums: 

The majority of insurance companies recognize intercom entry systems as essential components of improved security, and they often offer lower premiums for business owners with these systems present. 

Added value for commercial properties: 

If your facility is equipped with a trustworthy intercom entry system, it can be a crucial point of sale and a major consideration for property buyers. 
Silverseal: A Powerful Private Security Company
Since our inception in 1988, we have been committed to providing each of our clients with corporate security services unparalleled in the industry. We are pioneers and industry leaders in customized security services for a wide variety of practices. Our experienced team of former NYPD chiefs and high-ranking military officers has the experience your corporation requires and expects.
For 32 years, Silverseal has been a preeminent provider of comprehensive investigation and corporate security solutions worldwide. Silverseal provides a broad suite of specialized corporate security solutions.

Advantages of Intercom Systems for Apartment Buildings 
Intercoms are invaluable security systems for apartment complexes and multitenant buildings both residential and commercial.    
Apartment intercom systems can provide many benefits:
Ease of installation and use

Low running and installation costs

Improved communication and enhanced security

Control of all access points 

Ability to sync from a live feed directly to a smart device
Trust the Security Professionals at Silverseal
Headquartered in London and New York City, Silverseal provides unsurpassed excellence and quality in the security industry, from system design to installation. 
Since our inception over 25 years ago, we have been recognized as a preeminent provider of comprehensive corporate, consulting, and investigative security services worldwide. With a senior management team available 24 hours a day, seven days a week, Silverseal can handle your most sensitive surveillance, data storage, and security solutions. 
Reach out to the professionals at Silverseal to request a custom quote for your intercom entry system today.