Silverseal partners with global businesses to protect their interests against COVID-19
Silverseal provides market leading fever-screening solutions, using thermal imaging to identify symptomatic individuals potentially suffering from COVID-19.
These solutions are available globally and can support a multitude of different organizations and industries.
A tailored solution ensures your organization, no matter the size or complexity, can reopen with confidence.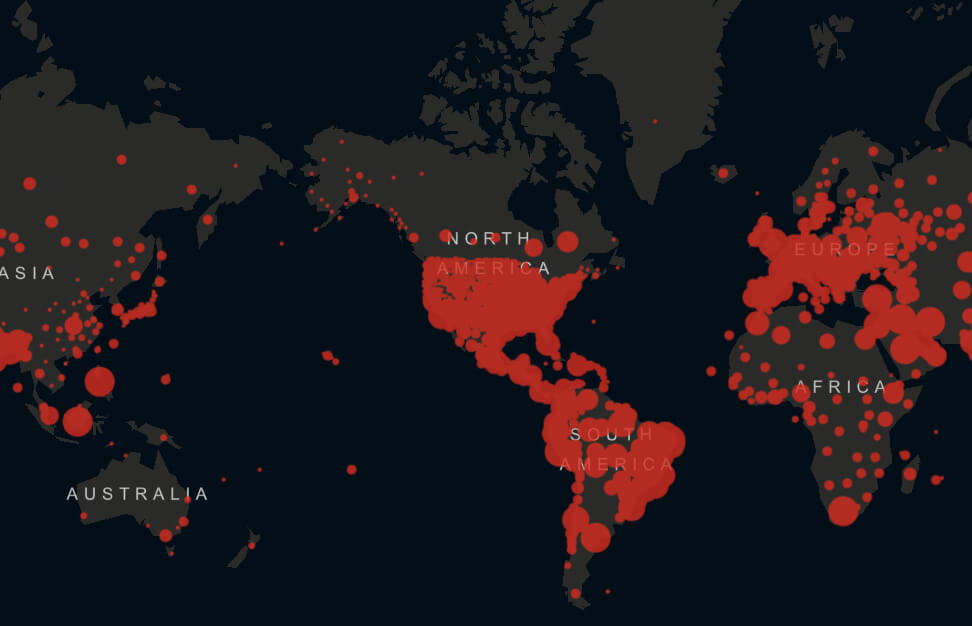 Silverseal provides reassurance by installing the latest in thermal screening solutions. This technology identifies individuals with a fever that may be symptomatic of COVID-19. Detecting human temperatures to within an accuracy of 0.3ºC provides an early warning to any potential risk employee. Silverseal provides protocols and trained security operators to deal with these situations in a professional manner, minimizing further workforce exposure. Covid-19 Complete Solutions
The 2020 coronavirus pandemic has forever changed the landscape of our world. Silverseal recognizes the challenges businesses face and are here to offer leading edge technological solutions.
Many organizations have rolled out effective contingencies to minimize the exposure of COVID-19 to their workforce. Working from home and enforcing social distancing have had a positive impact on minimizing employee exposure. As many industries look to reopen, there is a collective understanding that more will have to be done and further measures introduced. Front Line Industries
The pressures of reopening will impact different industries in different ways:
Corporate Buildings. Silverseal has made its name through the provision of concierge and front of house security. We understand the pressures of balancing profitable business against safeguarding employees and clients. Providing reassurance and mitigating against onward outbreaks within these locations will ensure a successful return to business as usual.
Transport Hubs. Our technology solutions scan multiple individuals at once, allowing for the continued movement of people. Airports, railways and ferry ports experience huge footfalls from diverse locations. Containment at these areas will restrict any onward transmission into wider networks.
Events, Public Spaces and Entertainment. Public gatherings have been canceled due to the likelihood of the onward transmission of the virus. Post lockdown, specific care will be required from event organizers in assuring the safety of their customers. Silverseal has a long history of event security management and can assist in ensuring the right solutions are employed with Covid-19 testing for events and Covid-19 screening for events.
Retail and Distribution Centers. Silverseal has multiple options of thermal screening technology. Whilst handheld devices may be appropriate and cost-effective in certain environments we offer more non-evasive screening solutions that may benefit certain retail premises. Either option can provide early warning of COVID-19 symptoms and assist in protecting your workplace.
Healthcare. Within high-risk areas Silverseal can provide trained staff, equipped with the correct PPE to take accurate readings from both members of the public and employees. The technology provided will detect to an accuracy of 0.3ºC, ensuring that early interception is possible and these critical locations can maintain operations safely.
Educational, Religious and Cultural. Silverseal works together with its clients to ensure they are supported in every aspect. Remaining sensitive to the environment, Silverseal can employ effective non-invasive thermal screening solutions.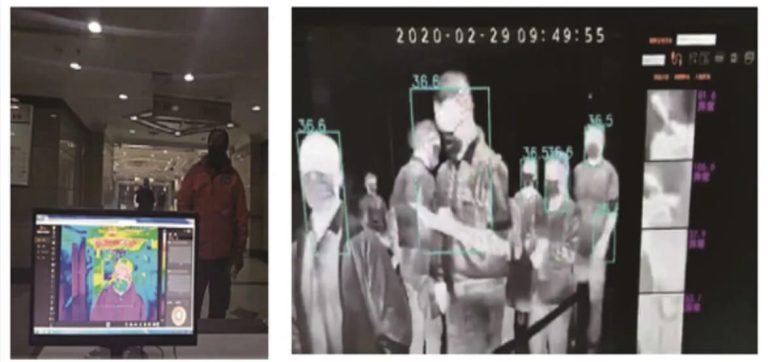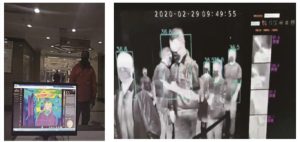 To cater to a number of different situations, Silverseal has the ability to provide a diverse mix of fever screening technology solutions. Our larger multi-screening solutions are ideally located at entry points with a single unit having the capacity to scan up to 100 individuals per minute. Thermal imaging is suited for areas of continued traffic or surges inactivity, such as shift changeovers or the start of a working day. An alternate option is individual handheld devices. These can take an effective reading at a distance of 6 inches from the person being tested. Their use may be for areas of low footfall or for identified individuals that require reassurance.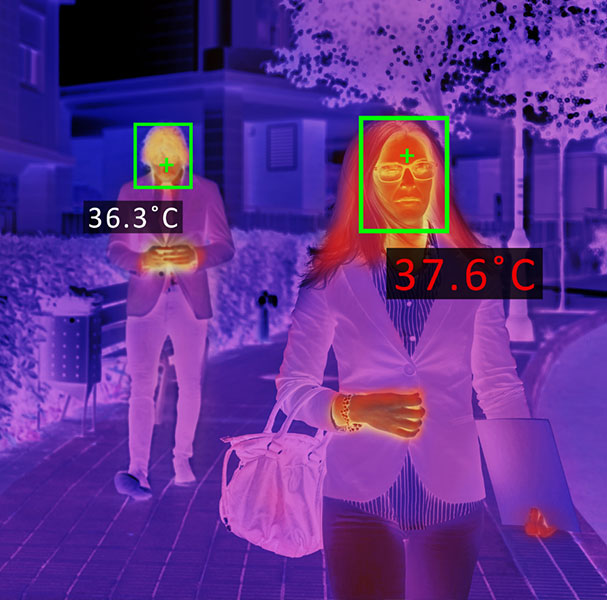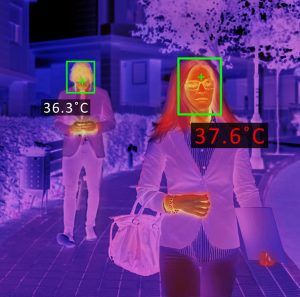 As a comprehensive security provider, Silverseal can assist with all your needs when planning and implementing a successful thermal screening solution in response to COVID-19:
Consulting and Advising. Working with our clients we provide guidance and recommendations, ensuring the solutions employed are tailored to their need.
Technology. Silverseal Integrated Systems (SIS) provides Silverseal's in-house security technology solutions. SIS oversees installations and offers complete after service care.
Technology Operators. Silverseal currently provides Security Officers in 38 countries. We are proud of our Officers and their high levels of training and professionalism. Our high caliber operators will provide you with the reassurances you require.
Procedural Guides. Our Standard Operating Procedures cover all aspects of technology employment, processing procedures, COVID-19 safety considerations and more. They will be tailored to your site, allowing for a seamless implementation.
Wider Silverseal Services
As a comprehensive security provider Silverseal can assist with all your needs when planning and implementing a successful thermal screening solution in response to COVID-19:
Our Goal is your security. Our Mission is your peace of mind.
For 25 years, Silverseal has been a leading provider of comprehensive global security and investigation services. We pride ourselves in ensuring our clients are protected and provided with the highest quality of service. Our expertise covers the following areas:
Security

Corporate Security
Special Event Security
Executive / Close Protection
Operation Centers
Threat and Risk Assessment
Workplace Violence – Safe Environment

Technology

Thermal Screening Devices
CCTV Solutions
Access Control
Intruder Alarms
Intercoms
DMR Systems

Consulting

The New Blue
Organizational Management
Incident Management
Training and Exercises
Crisis Management

Investigations

Asset Searches
Background Checks
Due Diligence
Counterfeiting Exposure
Financial Fraud
Locating Services
Technical Security Countermeasures

Contact Silverseal Today
With centuries of combined experience in security, consulting, investigations, and technology, we make it our mission to ensure that you are protected, informed, and satisfied. Reach out today to inquire about our Covid-19 Thermal Screening Technology or any other service we offer!