Access Control Systems
Access control systems are a key component when it comes to protecting commercial properties and managing day-to-day operations. Building access control systems keep people, data, and premises safe by allowing access only to authorized individuals. By installing door access control systems for your business or organization, you will have a highly secure and efficient way to protect and utilize assets within your establishment.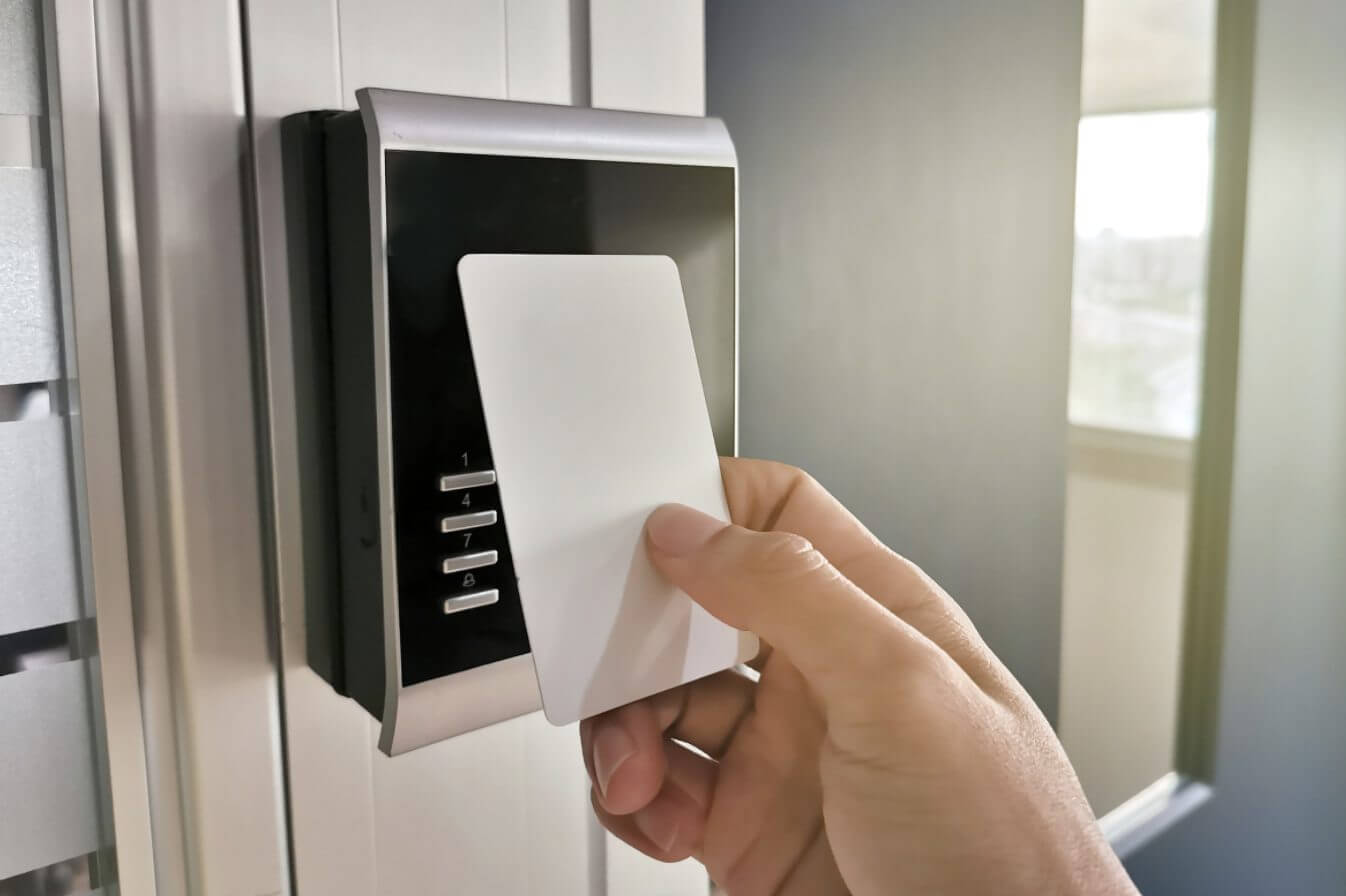 How Electronic Key Management Systems Work
An access control system is an electronic key management system that utilizes tags, or electronic keys, to release door locks. The tag, carried on a key ring or lanyard, is presented in the reader's proximity before communicating with that reader using encoded radio waves. 
An electronic key management system requires no contact between the reader and the tag — once a reader recognizes a tag, it transmits a signal that releases an electronically managed door lock.  Each electronic key has a unique number stored on a chip encased in plastic, and it requires no battery or power source.
Electronic keys are an essential asset to any organization in that they provide access to highly sensitive resources like specific areas or vehicles. Only authorized users are allowed to access these keys.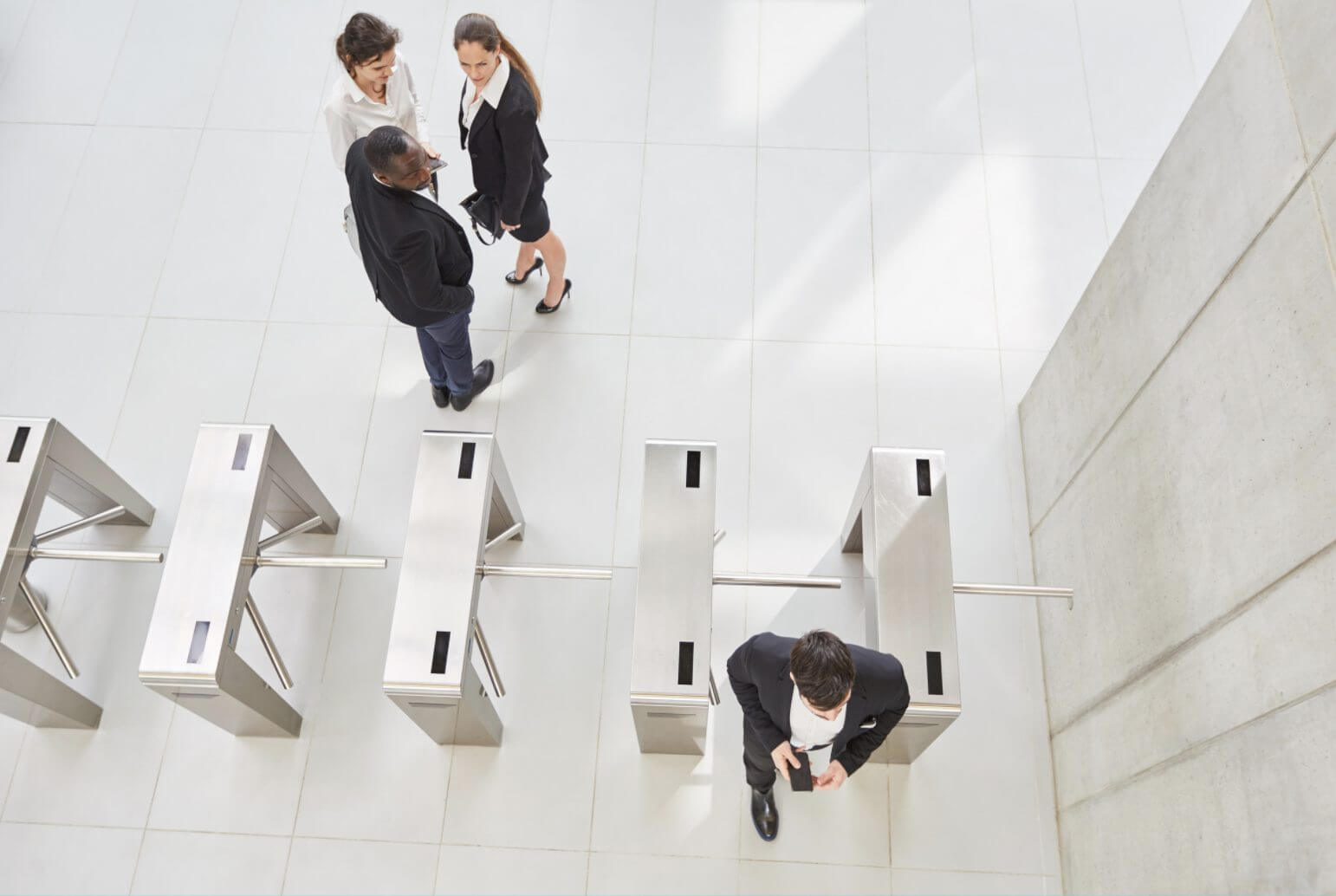 Why Invest in an Access Control System for Your Property?
Benefits of access control systems include the following capabilities:
Keep track of who is coming and going: 

With an access control system, a business can track who comes and goes and what time they arrive and leave. A door access control system prevents the intrusion of strangers while logging every individual's entry and exit. 

Control access across many properties: 

 An access control system will allow entry to those employees who need to enter all buildings while limiting access to those who only need to enter one. 

Increase safety: 

Electronic key management systems reduce accidents and theft and allow only specially trained or approved employees access to designated areas. 

Reduce chaos of after-hour shifts: 

Access control systems for commercial properties manage the commotion of multiple shifts and large groups of employees entering and leaving your office building at odd hours. 

Secure sensitive information: You can l

imit access to certain areas — especially those holding sensitive information or trade secrets — with an access control system. 

Eliminate lost keys: 

Access control systems integrate with leading asset management technologies to monitor, manage, and control the use and possession of critical assets by credentialed individuals. While replacing lost or misplaced keys is a significant cost to most organizations, electronic key management systems can monitor the issuance and return of assets, thus saving time and money.

Increased hygiene: When scrutiny is placed over the hygiene of high touch areas, such as door handles or paper sign in/out sheets, a contactless system will reduce the requirement for extensive cleaning as well as any potential disease transmission.  
Silverseal: A Powerful Private Security Company
Since our inception in 1988, we have been committed to providing each of our clients with corporate security services unparalleled in the industry. We are pioneers and industry leaders in customized security services for a wide variety of practices. Our experienced team of former NYPD chiefs and high-ranking military officers has the experience your corporation requires and expects.
For 32 years, Silverseal has been a preeminent provider of comprehensive investigation and corporate security solutions worldwide. Silverseal provides a broad suite of specialized corporate security services.

Top Building Access Control Systems From Silverseal
Silverseal utilizes only the best options for access control systems to help clients create reports, manage personnel and visitors, monitor events and system activity, and remotely view live video feeds from any location worldwide. 
Our leadership team of high-ranking military officers and former NYPD chiefs deploys industry-leading technologies — such as Software House, Deister, and Traka — to:
Provide photo identification of employees and access system audit reports.

Deter vandalism and violence and reduce theft of assets.

Lock and unlock doors according to established parameters.

Avoid expensive re-keying while managing front and back offices.

Reduce operating costs using multilayered, data-compliant security.

Increase operational efficiency by tracking people more effectively.

Improve user experience with frictionless mobile access.

Restrict access to controlled areas within a facility — ideal for a new build or retrofit.

Grant and manage access to numerous facilities remotely through one interface.

Request a Quote for Top Office Building Access Control Systems Today
Whether you run a high-security environment that demands the highest level of access control or need photo ID badges that restrict or allow employee access, you can count on Silverseal to create reliable access control systems for your commercial property. Reach out to us online today for a quote or to learn more about our top office building access control systems.