Reopen your business with confidence.
Many businesses have indicated uncertainty in their plan to reopen after the shutdown. Silverseal stands ready to guide you in a seamless transition back to work with deployed solutions.
The White House paper "Opening Up America Again" lists core state preparedness responsibilities for 5 key areas:
Social distancing/protective equipment | Temperature checks | Sanitation | Use and disinfection of common and high-traffic areas | Business travel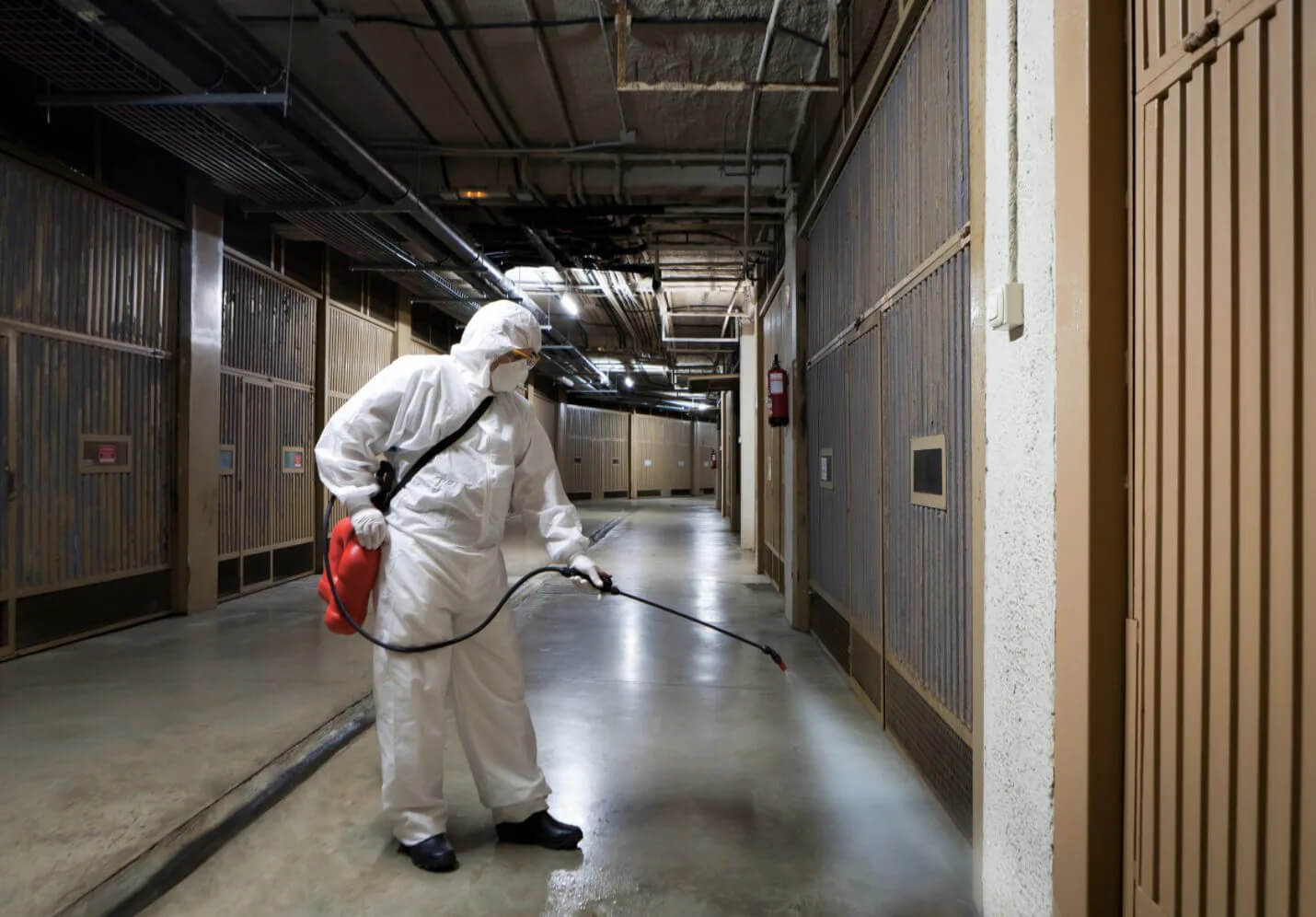 Silverseal's Covid-19 Countermeasures
Thermal "Fever-Screening" – Silverseal has "fever screening" technicians, technology and protocols, which can instantly screen employees and visitors entering/returning to the workplace. There are options available that cater for individuals or non-invasive multi-screening for up to 100 people per minute. This can provide great peace of mind to your staff and leadership. For more information specifically on thermal screening please visit our thermal screening solutions page.
Industrial Cleaning and Enhanced Sanitation Services– Silverseal partners with a qualified team of turnkey certified industrial hygienists and professional biohazard professionals. All services comply with guidance and recommendations from the World Health Organization and the U.S. Centers for Disease Control.
PPE and other Preventative Measures – Silverseal provides personal training/education, the implementation of preventative measures and decontamination operations for COVID-19. Silverseal also stocks a full array of personal protection equipment for distribution to its staff and clients. Our Standard Operating Procedures cover all aspects of technology employment, processing procedures, COVID-19 safety considerations and more. They will be tailored to your site, allowing for a seamless implementation.
Base Command Centers and equipment support – With our highly qualified partners, we are ready to provide the infrastructure and staff to provide supplemental command centers, external screening and medical centers, and the necessary equipment to support or provide redundancy to your operations.
Consulting and Advising – Working with our clients we provide guidance and recommendations, ensuring the solutions employed are tailored to their needs.
Wider Silverseal Services
As a comprehensive security provider Silverseal can assist with all your needs when planning and implementing a successful thermal screening solution in response to COVID-19:
Our Goal is your security. Our Mission is your peace of mind.
For 25 years, Silverseal has been a leading provider of comprehensive global security and investigation services. We pride ourselves in ensuring our clients are protected and provided with the highest quality of service. Our expertise covers the following areas:
Security

Corporate Security
Special Event Security
Executive / Close Protection
Operation Centers
Threat and Risk Assessment
Workplace Violence – Safe Environment

Consulting

The New Blue
Organizational Management
Incident Management
Training and Exercises
Crisis Management

Technology

Thermal Screening Devices
CCTV Solutions
Access Control
Intruder Alarms
Intercoms
DMR Systems

Investigations

Asset Searches
Background Checks
Due Diligence
Counterfeiting Exposure
Financial Fraud
Locating Services
Technical Security Countermeasures

Contact Silverseal Today
With centuries of combined experience in security, consulting, investigations, and technology, we make it our mission to ensure that you are protected, informed, and satisfied. Reach out today to inquire about our Covid-19 Complete Security Solutions or any other service we offer!