Silverseal Wins 2021 UK Security Installer of the Year Award
The Security and Fire Excellence Awards supported by IFSEC are the premier awards for the UK security and fire industry. In late November, 2021 our UK based technology division, Silverseal Integrated Systems had the honour of not only being nominated, but walking away as winners of the Security Installer of the Year (under £5 million turnover). In what was a fiercely competitive field, over a remarkably challenging year, the formal recognition of the team and their dedication to our clients is incredible.
In a year dominated by a global pandemic it is no surprise that SIS's headline installations have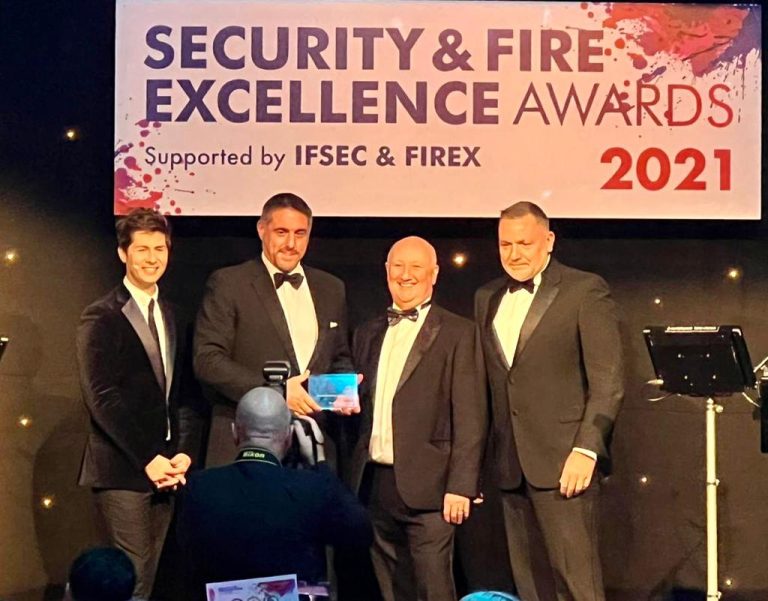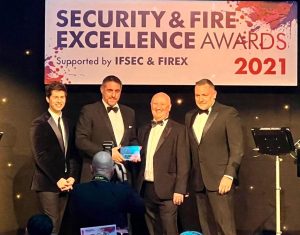 been centred around designing and implementing technology-based COVID-19 counter measures. The first challenge was to add an additional layer of protection to employees by incorporating thermal scanning upon entering a building. SIS worked in conjunction with our client and selected Silent Sentinel as the provider of the cameras and systems that will eventually allow for the temperature screening of up to 100 people per minute at various entry points. SIS faced the additional challenges of deploying on scale, local trouble shooting, creating best practice and SOPs to support the operators and sourcing custom mounting solutions that would fit the location. Thermal temperature scanning was never the silver bullet to stop the transmission of COVID but it added a mechanism for possible detection and provided reassurance to employees on their return to the office, ensuring they knew their safety was being taken seriously.
The second significant project was the employment of BriefCam to assist Silverseal in the effective track and trace of COVID positive individuals. BriefCam's unique fusion of technologies enables rapid video review and search, face recognition, real-time alerting, and quantitative video insights. Through these capabilities the retrospective examination of movements from COVID positive employees could take place. Any further employee who had been at risk of exposure could then be warned to isolate and get tested. The project examined footage from across 750 cameras and was also the first time it had been used in this way at scale. It required careful management and implementation, relying on the collaborative expertise of BriefCam, our client and SIS. The project was a resounding success and a great team effort. Find out more about the Track and Trace Video Analytics project.
Alongside these dynamic and reactive projects, SIS continued to assist a global client with their Video


Management System (VMS) migration to Genetec. The vast size of this project spanned 150 global locations and included over 4,000 cameras. It was also skillfully executed against the ongoing uncertainty and complexity of the pandemic and its impact on supply chains and travel. The phased migration was a success thanks to the prior preparation and planning from all those involved. The hardware installation, software upgrades, programming , quality assurance, testing and hand over was carried out by the SIS team and allowed for the client to reap the rewards of having such an incredible suit of systems. The Genetec software is now integrated into their extremely secure network and live video feeds, security alarms and access control features can be accessed remotely throughout their network.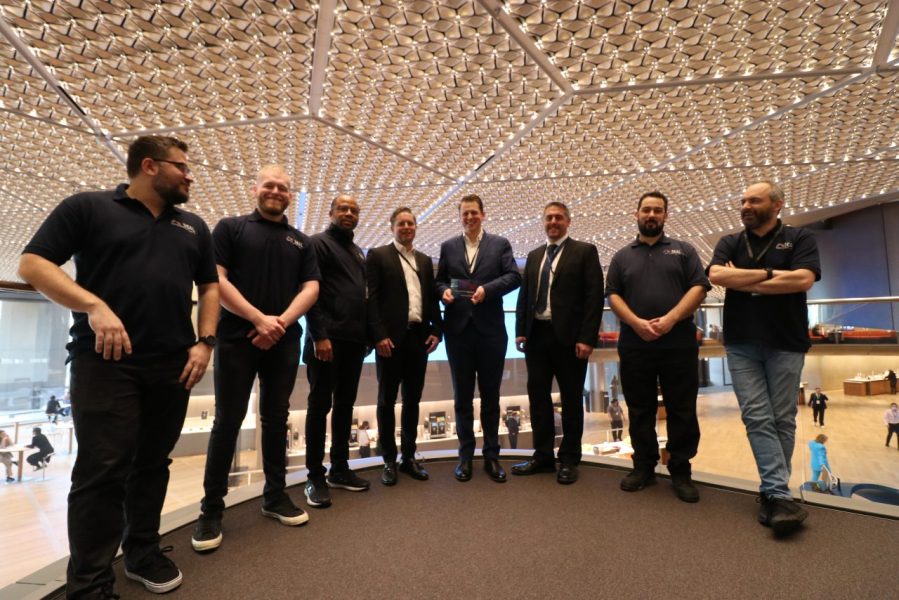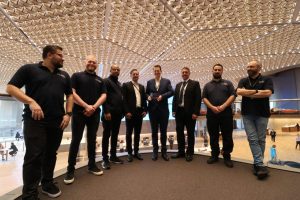 Silverseal Integrated Systems have displayed some remarkable resilience in getting these crucial projects over the line. This has been recognized by our clients and partners:
The can-do attitude and expertise of the SIS team from design stage right through to deployment and integration has been second to none. The technical prowess of the team has meant they can happily navigate the challenges of working with cutting edge technology and enterprise deployments within a complex network environment.

I would highly recommend Silverseal to end users as their service level has been superb and their team are a joy to work with.

Dean Coleman

Regional Sales Manager, UK & Ireland

BriefCam
Silverseal's technology division, Silverseal Integrated Systems (SIS), is the provider of comprehensive electronic security and monitoring service solutions. Silverseal provides systems design, installation and maintenance to support our global client base. Our core business delivers progressive, intricate security systems to the public and private sector.  SIS designs and delivers an integrated program to protect your people and your assets. Please contact us below if you'd like to know more about what technological solutions could support you and your assets.